Use Best Keywords To Enhance SEO

- Search Engine Optimization
Any type of content for your website or blog should use the best keywords and keyword phrases, as this is the building blocks for SEO or search engine optimization. Obviously, you want to get a higher ranking with the search engines and in order to achieve this you need to understand the basics of using keywords and phrases that will help to improve organic search rankings. The keywords that you use must be relevant to the niche website or blog that you operate. Using the best keywords and phrases that are relevant to your sites will increase the rankings with the search engines where you can move up in the search engine result pages or SERP's.

Search engines use algorithms that help to determine the relevancy of keywords. It is also the advantage of each individual search engine to continually upgrade and offer the most up to date product for each of their customers. That is why some of the search engines out perform others by offering fast and reliable service such as, Google, Yahoo and Bing.

Let's take a look at why the best keyword choices will work better for you when someone performs a search. Since we are already talking about the importance of using keywords we will base your website on the theme of search engine optimization and we'll use the term TRAFFIC. If a person enters the search term traffic they are more than likely looking for ways to increase the amount of traffic to their site. The search engine is going to return by giving a list of sites that have something to do with the general search term traffic.

However, using the search term traffic alone is pretty unclear and can be used to describe many different meanings and that is exactly what the search engines will return on the results pages. This is where you need to be specific. You need to expand the use of your keywords and start utilizing the best keywords and keyword phrases. Such phrases could be "how to increase website traffic" or "best ways to get website traffic" or "SEO to get website traffic".

For example, if your site is set up to offer SEO services that will help to increase traffic for websites, than using specific keywords and phrases will make them very relevant to the search engines. Relevancy with your best keywords is a major factor when performing search engine optimization that will help to increase the rankings of your website or blog.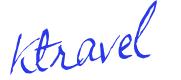 Other Articles That Might Interest You:

2008 - 2011 moneytoday.synthasite.com