Hello and thank you for visiting my website.

A little bit about myself, well, I'm just an ordinary guy with dreams and ambitions like everyone else. I have a passion for traveling and not in the way that others experience it. I travel for myself to learn, experience and just to do what I want to do. During my travels I have completed an RTW and several unofficial (I just couldn't help venturing off somewhere) I enjoy sports, both playing and watching and frequenting the gym whenever possible. I am a Black Belt in Judo and love giving back to others when time allows. My family has always been an important part of my life and I treasure each moment I spend with them.

Personally, I am an idea type person and love tinkering with all kinds of projects. Many people get caught up with negative thoughts wondering whether something will work or what if people don't like the idea. I am totally the opposite, I will dig right in with a project and if it works, great, if it doesn't, well at least I can take that experience and learn something from it. You will never know unless you do it!

That is the same principle I used when I was first introduced to internet marketing and affiliate marketing back in 2007. If something doesn't work, find out why and take the time to solve the problem. And one thing I truly believe is, many people would find a little more success in whatever they do, if they would just hold on, see things to the end and don't give up.

As far as earning money online, I made my first affiliate commission back in early 2008 from a clickbank product on skateboarding. One of my son's gave me the idea because it was a hot topic that kids were talking about in school. I continued to make a couple sales per month, but I eventually let the site go after six months. It was a personal decision, (probably not a wise one) I wanted to look for other challenging opportunities and one of my biggest challenges came from PPC.

Thanks again for visiting,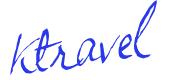 2008 - 2015 moneytoday.synthasite.com