Pick A Theme For Your Blog
Choose A Theme That You Find Interesting
A blog is no different then a website when it comes to choosing a theme or niche. The easiest way to run a blog when first starting out is to find something that interests you or that you might have a passion for. Writing about something that you truly like will be easier for yourself and when you have a passion for a particular subject it will also help to motivate you. Blogs operate in such a way that in order for them to be successful you need to update them regularly. Some of the most successful blogs today are updated daily. Your content and posts should be original, especially since the search engines love fresh content.

Choose A Theme That Will Communicate With Other People
Blogs are an excellent way to communicate with other people and bloggers on the internet. Having a passion or interest in a certain theme will give you the chance to talk about your theme with other people who share the same interests. This will be your chance to build your target audience.

Choose A Theme That You Would Like To Discuss With Others
Since your blog will reach people from all over the world, your posts will definitely find responses that do not agree with you. That is ok as it will build character for yourself and open up a dialogue for discussion which will help build loyal readers for your blog. On the same token it can also open up something that is more personal to you. This will be a moment where you must learn not to take things personally as it is just an opinion.

Just remember, your blog will be more powerful if the theme or niche topic of it is something that truly interests you or something that you are passionate about. If you have an interest in your blog theme you will be more motivated to research information needed for your content.

Best to us all,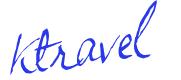 2008 - 2010 moneytoday.synthasite.com