Pick A Domain Name For Your Blog
Just like any website online you will need to pick a domain name before you decide to start your blog. Many people have a hard time with this step, especially since most of the popular names have already been chosen by others. No matter what, you still need to pick a domain that will suit your needs.
When choosing a domain name for the first time the decision you have to make is whether or not you want the domain name to be in relation to the theme you picked. One thing to keep in mind is that, having a domain name that is relevant to your theme will give your blog a better chance to be found during a search.

The first thing you need to do is create a keyword and keyword phrase list. Use your favorite keyword tool to research keywords and keyword phrases that relate to your theme or niche topic. Using keywords and keyword phrases in your domain name will help increase the search results for your blog and will also help readers to find you more easily.

If you start a blog with bloggerdotcom (blogspot), you will need to check the availability of the name you wish to use. If you want to use a popular name as your domain name you will still need to check the availability of it.

Don't make the mistake of rushing into choosing your domain name. Look over your keyword list and pick the one that you think will be easier for your readers to remember. Sometimes the domain name can make all the difference in the world, take your time in choosing the right one for you.

Best to us all,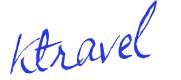 2008 - 2010 moneytoday.synthasite.com