Writing Niche Articles For Your
Affiliate Marketing Business
The first step is to understand who you are writing your affiliate marketing business niche articles for. Who will be reading your articles? Are your articles written for people to read or are they written to attract the search engines?
The questions seem simple enough to answer, but you would be surprised how many people fall victim to using programmed software that builds content pages for them. This may seem like a perfectly good alternative to writing your own niche articles for content, but what most of these software programs actually do is create spam like articles.
Your niche articles need to be written for the people who are actually searching for particular information. They want to read article content that is well thought out and informative. Articles that people can gain knowledge from. Unfortunately, the programmed software designed to build content pages is unable to do this.
It is imperative for anyone who wishes to compete online whether it is in the affiliate marketing business or any other venture. You must understand that people are the ones who will be reading your niche articles, not the search engines!
The following tips will help you with writing your articles:
A. When writing your articles concentrate on using only one of your keywords or long tail keywords (keyword phrases). Do not try and use multiple keywords within your articles as this might be considered as spam by the search engines. Just remember, even though you need to use keywords and phrases within your article content to attract the search engines, people are the ones who will actually read them.
Next, for example; if your niche is about the affiliate marketing business do some keyword research that relates to the affiliate marketing business. Use terms that people are searching for and write about them. Write as many articles as you can based on a single keyword phrase or term, but do not make the mistake of trying to stuff your article with numerous keywords and phrases. This type of writing will not get the results that you expect from the search engines.
B. Many people who start out in the affiliate marketing business simply over do it with their affiliate links. Inexperienced affiliate marketers will generally use an unnecessary amount of outgoing links to their merchant sites. The search engines frown upon sites with more outgoing links then links coming in and sites with very little information or content to offer visitors.
Provide quality content for your readers and offer affiliate links (usually one or two) that are well placed within your articles. Place them in an area of your content that provides information on a specific niche item where your readers can easily click on the hyper link and be taken to the merchants account.
C. Think about time! How much time does the average person have who will read your articles? Most people are always in a hurry and they want things to happen immediately. The same thing is true about the readers of your niche articles. They want to be able to read your document fast and some people will not even bother reading them as they will only scan it. Learn to write short and informative articles that deliver the key points as soon as possible.
D. Quality content is what it is all about! Writing articles gives you the chance to express yourself. This is the opportunity for you to be different then everybody else who writes articles. You can develop your own writing style and give new ideas on an old concept.
The point here is that you want to be original with your writing. Providing unique content that gives readers information will be more valuable to your online business and in the long run will help build a continuous flow of traffic for your site.

Best to us all,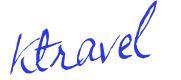 2008 - 2010 moneytoday.synthasite.com