Start Adding A Mix To You Link Building Ideas

Everyone today seems to be so caught up on a couple of the popular link building ideas such as, blog commenting and forum posting, that they forget about the many other ways to get backlinks to your sites. Take a look at a few that might be just as good and even more effective for your link building.

Make a list of Authority Sites

You can easily put together a list of sites or experts that are specific to your niche market. Create this list and display it on the front page of your website or blog and generate a link to their respective sites. Write a little about each site or the author of the site and give reasons why they deserve to be recognized within your niche. If you want to add a page for each of the sites and authors on your website and then link to their site, that's okay. You can also write a blog post for each of them as well. Both examples will give you the opportunity to create additional content for your sites and at the same time offer valuable resources for your visitors. This technique will allow your sites visitors to link to these top sites and if you contact the expert sites and inform them that they have been added to a list of authority sites, most often they will return the favor by recommending your site.

Have You Included Any Press Releases Regarding Your Sites

If you use press releases the right way you could easily generate traffic and at the same time increase your link building efforts. I would caution though only to use press releases for your most important work. Some marketers get carried away and ultimately feel that everything they do is a reason to shout "Extra, Extra Read All About It". I think it's more out of lack of experience, desperation or just plain spam!

If you have a new website, a new blog or even a make-over of your site that could easily be something of interest to many people. Or maybe you found a product that will work wonders for others within your niche and nobody else has capitalized on it yet. Use press releases wisely and for ideas that will spark an interest with those that read about it. Don't think of press releases as an affiliate advertising opportunity. However, if you are running a limited time sale from your site or blog, then you could issue a release based on the limited time and substantial savings, outstanding product, proven results and so on that people will be interested in knowing more about. You would then add a link back to your site within the press release.

If You Write Articles

One good technique when writing articles and having them published on top level directories is that other people will republish your articles on their own sites. Give your articles a chance to be read and republished by those readers that find your content interesting and related to their own website or blog theme. After several weeks do a Google search using the title of your article and put between quotation marks (" ") into the search box. Usually this will bring up any matches that relate to your article, but if not use the plus symbol and your author name on the article. So it would look like this: "title of article" + your author name.

If you get results from this search visit the sites that used your articles and contact them to offer additional articles from you. This will give you the chance to expand your reach with article marketing using other resources besides article directories.

The above examples are just another way that will increase the opportunity for you to get backlinks from a variety of sources. This helps with your link popularity as the incoming links will be from many different sites looking more natural to the search engines.

Best to us all,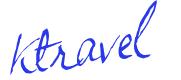 Kevin


2012 moneytoday.synthasite.com