For most people in the internet or affiliate marketing business, squeeze pages or capture pages are nothing uncommon. However, there are still many online marketers who are unfamiliar with squeeze pages or capture pages and still do not understand how to effectively use them.

By now you've already heard on the internet how "the money is in the list". However, if not, a list is simply an opt in list of subscribers or an email list that consists of people who've confirmed and agreed to receive specific information, tips, resources and offers from you. If people receive emails from you without their permission, this could be considered as spamming.

A squeeze page or capture page is simply a web page designed for when a visitor lands on that page, they are asked to opt in to a list in order to receive things like; information, tips, free material, bonuses, e-courses, videos and so on.

The basic idea for having a squeeze page is simple. Anyone within the internet marketing community already knows that any visitor to your site will generally not buy anything when they first visit. That is why a squeeze page for building an opt in list is so valuable since you will have the opportunity to collect your visitors name and email address and permission to follow up with them later.

Squeeze pages or capture pages come in all different shapes and sizes, but they almost always have some tempting bullet points, maybe a video and information detailing exactly what you will get after entering your name and email.

Your squeeze page is simply a marketing tool for your online business, which will allow you to grow an opt in list of possible customers that are giving their permission for you to provide additional information.

When you make your squeeze pages, you simply want to provide information that relates to your website topic. This information should entice them enough to leave their name and email address. It has also been a practice to provide a freebie or gift as a giveaway to anyone signing up. This can include; a free report, an ebook, a video tutorial, e-course or anything else of value as long as it relates to the topic of your website.

Now, in order for the squeeze pages to be able to collect the name and address of visitors you'll need a sign up form and some HTML code. This is where you will need to have an autoresponder service. (Continue onto the next page where I have a free autoresponder service for you that works great with any size business)

If you are new to creating squeeze pages, I would suggest going with a service called instant squeeze page generator where you can select and create several different squeeze pages or capture pages that will work for you. You can gain FREE Lifetime Membership now and start creating your new squeeze pages instantly for your online business.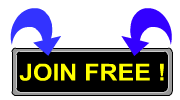 2008 - 2012 moneytoday.synthasite.com