Is SEO Link Building Worth My Time

Now, let's focus on another area of search engine optimization and what is commonly referred to as SEO link building, which is simply the links that point to your website from other sites or web pages.

Many people simply fall into the trap that having more inbound links will automatically rank your site higher with the search engines. While this could be true, a couple factors will determine the final outcome of quality versus quantity.


First, understand that inbound links to your site must appear natural to the search engines.
Second, they obviously cannot come from just one or even several locations. They must come from many different sites and web pages.
Third, the number of quality inbound links from relevant, higher ranking sites.
Fourth, using various keyword descriptions within the anchor text of the hyper link.
Fifth, inbound links that are considered natural are the ones that are built over time and not overnight.
So, now that we know that generating inbound links can improve the ranking of our web pages. The first thing we can do is start searching for blogs or forums that relate to our individual web theme. Leaving informative comments on related blogs and posting with forums will help in building those inbound links. The key is to create value with your comments or posts, don't try and sell, promote or leave spammy comments as once again, this will end up hurting your SEO link building efforts.

Another popular way to gain inbound links is through article marketing. A huge upswing has happened with article submissions within the last two years. One of the biggest reasons for this is due to the backlinks that articles generate. However, article marketing can also serve many other purposes for online marketers, such as product promotion, content marketing, website advertising, creating awareness and boosting your online credibility with readers.

When writing articles and submitting them to the various online article directories, remember the resource box. The resource box is where you will be able to place a link back to the site you are promoting, be it your website or blog. The link should be a hyper text containing the keyword or phrase of the relevant page on your site. This strategy will help to improve your SEO link building campaign. An example of the anchor text is as follows:


<a href="

YOUR WEBSITE.COM

">

YOUR KEYWORD PHRASE TO A RELEVANT PAGE ON YOUR SITE

</A>

Your website.com spelled in red is your own website or blog URL. The sentence in blue is the keyword or keyword phrase that matches the relevant keywords on your corresponding web page. Add this code within your resource box description as the anchor text is considered more valuable than just placing a URL.

However, I would like to point out something that a friend brought to my attention over a year ago. When you write and submit articles to directories you also give permission for anyone else to use your article on their site. The stipulation is that the article and resource box must remain intact and all links must also be active.

Well, I can tell you for a fact that half of the people using articles from directories for content never keep the links active when the article is put onto their site. This is why my friend pointed out to me that I shouldn't have all my links in the resource box of the articles as anchor text. Some directories offer only one link within the resource box, whereas some will allow up to four and each one of them counts as a separate backlink.


Tip: have at least one of your backlinks within the resource box listed as a URL such as; http://yourwebsite.com. Even if the link is not made active, the search engine spiders will still pick up the web address.

SEO link building is definitely something that you should be consistently working on to increase your sites link popularity and in getting higher rankings. Just remember your backlinks or inbound links will be considered more valuable if created overtime and not all at once. Here's a final tip to remember; When you have backlinks or inbound links that are pointing back to your web site or blog, it will be much easier in getting your sites indexed, continued to be indexed, and in the end achieve the higher rankings that you are after.
Best to us all,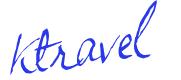 Kevin



2012 moneytoday.synthasite.com